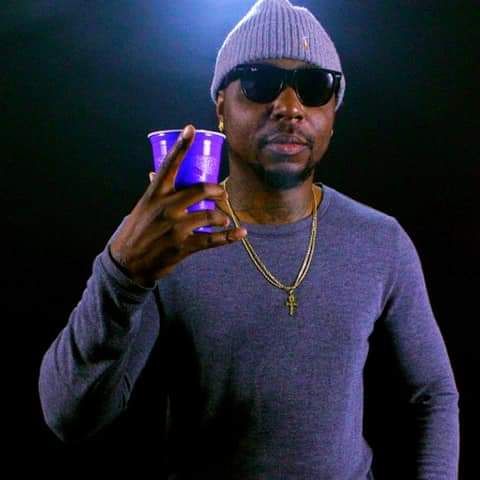 Mac Nif 
Birthday: February 6, 1988
Nationality: American
Age: 33 Years, 33 year old male
Air Sign: Aquarius
Also Known As: Robert Mcabee
Born Country: United States
Born In: Chicago, Illinois, United States
Known as As: Rapper
Height: 5' 11" 
Who is Mac Nif?
Mac Nif is an American songwriter and Hip-Hop Artist hailing from Chicago, Illinois. Mac Nif's interest in rapping began when he was in high school after being inspired by popular rap artists such as Cash Money Records, the Diplomats and his friends. Mac Nif began perfecting his craft and went on to establish himself in the music industry early in his career. Mac has been known to draw his inspiration from multiple sources, which helps him create a unique but diverse sound that resonates with his audience. Mac Nif's non-conformity to Chicago's long-held reputation of shotgun-mouthed, battle-ready and Drill Music MCs is a major plus point for him. Unlike other rappers, Mac Nif's style is a mix of thoughtful lines with smooth tone and melody. Though Mac Nif musical journey began a hand full of years ago, he started gaining notoriety when he came up with his third mixtape " The Antidote" He followed it up with his subsequent EP, One Feature, released in February 2021. Currently, he has established himself as one of the talents to watch out for in the music industry. In 2020, Mainstream Radio called Mac Nif "An Artist to Watch Out For". Even today his stock keeps rising thanks to his signature clever lines and delivery. His musical style is both praised and admired by his peers. Mac Nif's latest release Gucci Glizzy Gang is being hailed as a Summer Hit by the critics with a strong visual Directed by Urban Grind TV. Gucci Glizzy Gang can now be seen on YouTube, Spotify, BET Jams and Revolt TV. Follow Mac Nif on Instagram @Macnif_yg and check out his website on Macnifent.com
Career
Mac Nif developed an interest in rapping after listening to Lil Wayne, Marilyn Manson, and Kanye 808. He soon realized that these forms of music were close to his heart. He was motivated by all the attention that Popular rappers were getting and that is why he began rapping.
His career started when he made his debut in his late mixtape the antidote, which gives lyrical details of the corona virus pandemic effects and changes to everyday life. He also gives insight as to why the United States Of America remain in a state of emergency. Fans loved and appreciated the entertaining work that Mac Nif produced. This form of entertainment through music helped American citizens deal with the everyday stresses of life activities changing. The day to day things that were once normal. Various performances in and around Chicago helped him to build the steam and motivation to continue pursuing his music career. Mac Nif gained More traction and support after Releasing his latest and first EP titled "One Feature". This was an opportunity to show the world that Mac Nif talent would flourish with a project of just him collaborating with producers only. Meaning that the only feature would be with the beat makers. He soon increased the momentum by doing promotions with Fusion Radio, Mainstream radio, Trapaholics presents: Artisans Brand Gallery & Urban Grind Tv releasing his EP on All major distribution platforms. 
Recommended Lists:Male RappersMale SingersAmerican RappersAmerican Singers
Personal Life
Mac Nif born as Robert Mcabee III on February, 6 1988, in and around Chicago, Illinois, USA. He grew up around the Humboldt park and south sides, west pullman regions.
When Mac Nif was in his teens, he became a big fan of Marilyn Manson, Gucci Mane, Bird man, diplomats  and was inspired by them. Later, he was influenced by ASAP Rocky, Pharrell Williams, Kanye West, Young Thug, Wiz Khalifa, Lil Wayne, and the Ying Yang Twins.
Though Mac Nif developed an interest for rapping early in his life, he did not start rapping until in his last year of high school. In fact, it was his brother Christopher Locke,  who coaxed him to start rapping. Mac Nif approached The Music scene and started performing in show cases when he first heard the Carter 2 By Lil Wayne. He was so inspired by Lil Waynes style that he took up rapping himself. This is how Mac Nif's journey in rapping began.
Recommended Lists:AquariusMen